Apartments For Rent in Limerick PA
Here is why apartments for rent in Limerick PA is better than owning a home.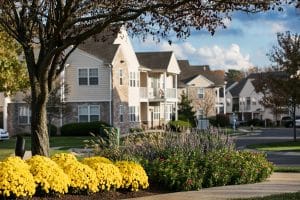 Owning a home is a great investment, and a house can be one of the most significant assets you will ever have; however, with home ownership comes a great many expenses, responsibilities, and inconveniences that many people might not consider before making the "big buy."  If you are leasing apartments for rent in Limerick PA that you are comfortable with, it might be better to delay your plans to buy a home and continue enjoying the many luxuries of leasing. Here are our Top 5 reasons why leasing   apartments in Limerick PA may be the best choice for you!
Conveniences and Flexibility – Apartments for rent in Limerick PA
Leasing an apartment for rent in Limerick gives you the convenience and flexibility of moving anytime you want without the stress that comes with moving from a house that you own. If you are offered a new job in another location, all you need to do is negotiate the end of your lease agreement with you're the community management team and pack your belongings. In contrast, if you own a home, you will have to put it up for sale with the uncertainty of how long it will take to sell.  This can severely delay your plans to move or leave you with the added financial burden of paying for two places at once, not to mention the frustration and uncertainty. You may even end up selling the house for less than what you bargained for because of the urgency to move and reduce your living expenses.
No Large Deposits Apartments for rent in Limerick PA
Buying a home means you have to put down a substantial amount of money as a down payment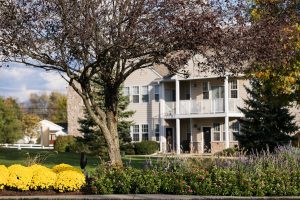 —typically as much as 5% to 10% of the cost of the house. It can take you many years to save up for this amount; and you may even find that you have to borrow from friends or relatives to raise the cash, putting you in further debt and potentially jeopardizing relationships, too.  Apart from mortgage payments, you'll also need to pay closing costs to complete the deal.  By contrast, all you need to lease an apartment home is a security deposit, which is not even a fraction of the amount you would pay for a down payment on a purchased home. Furthermore, you are guaranteed to receive this deposit back when you leave the apartment in great condition, should you decide to move.
No Home Owner's Insurance Apartments for rent in Limerick PA
Once you are a homeowner, you have to protect your asset, against, fire, theft, vandalism and natural disasters.  As a renter you carry content insurance, which is a much lower cost. This is an additional expense on top of the down payment and a monthly mortgage payment. Do you think you are really ready to undertake these added expenses?
No Mortgage Payments. Apartments for rent in Limerick PA
If you hate debts, then having a mortgage hanging over your head for the next 30 years is not very
appealing. In fact, the term "home ownership" is kind of a misnomer for the term of the mortgage because you won't actually own the home until that mortgage … and tens of thousands of dollars in interest, to boot. Also, If you should fall behind on your payments, the bank can foreclose on the house. This will affect your credit rating and ultimately affect your ability to obtain a leased property. That's an interesting prospect to consider, when you realize that leasing an apartment home in the first place avoids all of those potential problems from point one.
No Out of Pocket Expenses for Maintenance and Extra Free Time! Apartments for rent in Limerick PA

You'll never have to have an emergency fund for any unexpected faults around the home when renting an apartment. Whether it's repairing a leaky facet or a faulty electrical fixture, those repairs will cost you nothing when you lease an apartment home.  Add in the costs (in time and money) of maintaining a lawn with cuttings, fertilizer and pest control not to mention the time involved.  In an apartment home, your community management team pays for and manages any repairs and services that are carried out. This is another aspect of leasing that offers you peace of mind. Can you imagine owning your home and not having the cash on hand to fix a leaky faucet, broken air conditioner or heater? You may have to wait until you get your next several paychecks before getting something fixed, and by that time it could cost you hundreds of dollars on your next utility bill.
While it may seem like a great idea to own a house, it is also a huge responsibility in both time and money. When you decide to purchase a house there are expenses such as a deposit, closing costs, mortgage, insurance and maintenance costs not to mention the skyrocketing property taxes. In contrast leasing an apartment does not even cost a fraction of the price as owning a home. There are fewer responsibilities and even less stress associated with a leased apartment. In fact, the only thing you need to worry about is paying your monthly rent and not a penny more.  Oh, and enjoying all of the benefits that come along with living in a great community, like ours!
We'd love to help you select the apartment at Botanica Cottages that's perfectly suited to your unique desires, so we've made it easy for you to begin the selection process even before you visit. With Resplendent apartment options, you're certain to find the home that's perfect just for you!
Our sophisticated, modern apartments for rent have been designed to offer a pure and timeless simplicity that works well for both families and individuals. You'll find that our thoughtfully designed  one bedroom, two bedroom  and three bedroom apartment styles emphasize open, flexible spaces, allowing you to easily tailor the apartment's functionality to your own personal sense of style. Here, the very highest quality in modern materials work together harmoniously to create a sleek and elegant look and feel throughout and ensure that your apartment will serve you as well as it suits you.
Botanica Cottages Apartment Homes
100 Hunsberger Drive
Limerick, PA 19468
(610) 616-0055
Leasing@BotanicaCottages.com

Hours:
Monday – Friday: 9:00 am – 6:00 pm
Saturday: 10:00 am – 3:00 pm
Sunday: Closed